Prepaid PIN and Prepaid Phone Calling Cards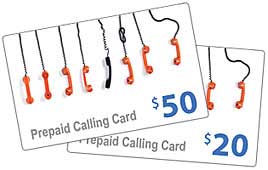 Ecocarrier offers feature-and-value-enhanced services for Prepaid Phone Cards and Prepaid PINs at most competitive rates and consistently high quality reliable service that is honest to goodness in its billing and transparency.
Card activation and credit top-up may be made on the phone line through/by an effective IVR (Interactive Voice Response) operation.
You, as reseller, will definitely appreciate the ease of use in account set up and the on-line facility that you have for managing your accounts which may be multiple levels of sub-resellers or end users.
Reseller enquiry: masteragents@ecocarrier.com.
More info and rates are avaiable at www.qudo.ca, www.masteragents.com and www.011save.net.

PDF for Qudo
Size: 263K

PDF for MasterAgents Service Program
Size: 85K
News

Ecocarrier to launch
PiFiZone
Stay connected & Save Money! Create your own personal 3G WiFi Hotspot, Connect all your devices or friends and Family!. Paired with our PiFiSIM card you will save money on data roaming when travelling abroad. Also download our PiFiDialer App for the ultimate lowest-cost way of making voice calls when mobile roaming! Check out
PiFiZone
We proudly announce that
Ecocarrier has WON an award from ITEXPO 2011
in the
Best Consumer Offering category - TopUp360 & MBBoD!
Services & Friends





Ecocarrier Inc. @ Social Media