PC-to-Phone & MobileDialer-to-Phone Service
If the user has available to him data service to the Internet at low cost for sending unlimited volume of data traffic, he should definitely make all his telephone calls from desktop using Ecocarrier's Ecofone service which is a PC-to-Phone service and all his mobile telephone calls using Ecocarrier's X-Dialer service which is a MobileDialer-to-Phone service.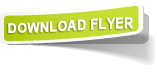 It is a lowest cost way for making an international to any telephone number in any country.
Ecofone service ecofone.ecocarrier.com comes with the following enhanced service features:
Display on the PC screen the Call Rate and Elapsed Time and Call Cost.
History of Call Details Records and billing and account data that can be obtained on demand on-line.
Built-in VPN/Encrypted operation between Ecofone and the Ecofone server which is part of Ecocarrier's service platform.
X-Dialer is available in various versions – each for use with a mobile handset made with a specific kind of Operating System (OS):  BlackBerry, iPhone, Android, Symbian, Windows Mobile and WiFi.
When used in combination with Ecocarrier's ISAVOX service, a mobile handset installed with a X-Dialer can make and receive telephone calls through a telephone extension of the ISAVOX.  If your office is equipped or serviced with ISAVOX   IP-PBX solution or service, you can configure the X-dialer in your mobile handset to make and receive telephone calls through the telephone extension on the ISAVOX  that you use in the office. (your desk-phone in the office).
Reseller enquiry:  dialer@ecocarrier.com or visit our sites at ecofone.ecocarrier.com, www.qudo.ca and for more info.

PDF for Ecofone
Size: 116K

PDF for Qudo
Size: 544K
News

Ecocarrier to launch
PiFiZone
Stay connected & Save Money! Create your own personal 3G WiFi Hotspot, Connect all your devices or friends and Family!. Paired with our PiFiSIM card you will save money on data roaming when travelling abroad. Also download our PiFiDialer App for the ultimate lowest-cost way of making voice calls when mobile roaming! Check out
PiFiZone
We proudly announce that
Ecocarrier has WON an award from ITEXPO 2011
in the
Best Consumer Offering category - TopUp360 & MBBoD!
Services & Friends





Ecocarrier Inc. @ Social Media